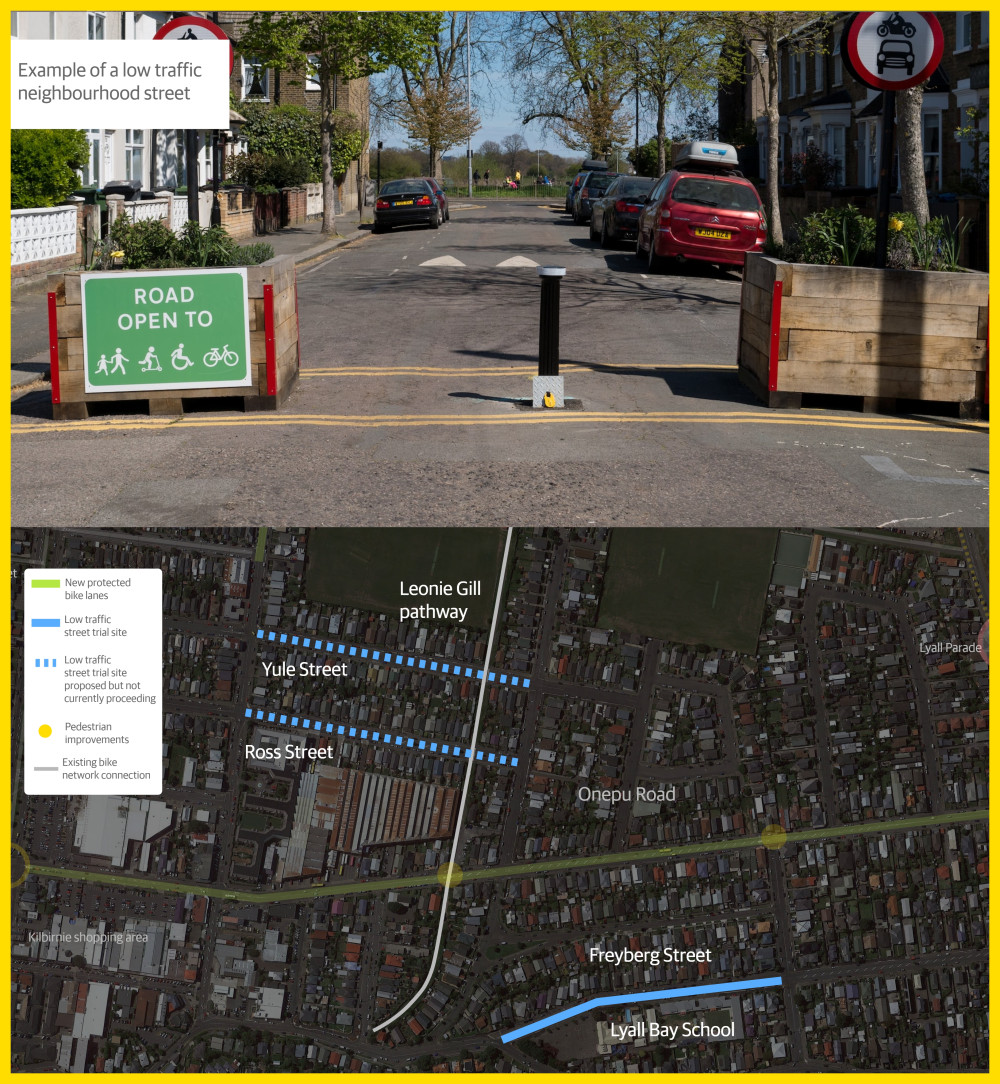 Freyberg Street low-traffic neighbourhood trial
During Covid lockdowns we all saw first-hand how people used and enjoyed quieter streets. Changes to create slower, quieter low-traffic streets or neighbourhoods are a way to routinely enjoy these kinds of benefits.
Following community suggestions, we considering running some short-term trials to create some quieter low-traffic neighbourhoods in this area. Potential trial sites were:
Ross Street between Endeavour and Coutts streets

Yule Street between Endeavour and Coutts streets

Freyberg Street near Lyall Bay School
Following consultation on Kilbirnie connections and discussions with locals, the only trial that will happen at this stage is in the northern section of Freyberg Street.
Lyall Bay School is keen to see changes trialled to make the section between Wha Street and Queens Drive safer and calmer for children walking, scooting and cycling to school.
Next steps
We're working with community members to refine planned street changes. Trial changes are likely to be made in October and could potentially be in place through the summer. We will continue to liaise with emergency services.
We're looking to make changes at the intersection of Wha Street and Freyberg Street to make the intersection safer and easier to cross. We're also looking at using something temporary like planter boxes across the street to trial a safe pedestrian area and crossing by the entrance to the school. People will still be able to drive in and out via Wha Street and Queens Drive, but won't be able to use this section of street as a through route or rat run.
This should make the street safer for everyone including children and pets, and a more pleasant place to live and walk through.
You can contact the team by email kilbirnieconnections@wcc.govt.nz