The route – the most important connections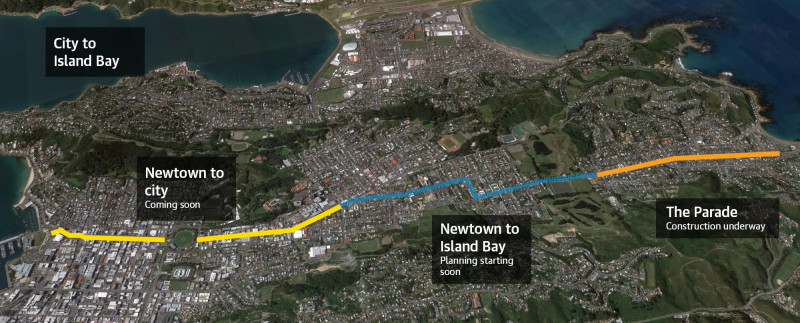 Newtown is only 2km from Wellington central, making it about a 10-minute bike or bus ride into the city.
Newtown through to the city is a key area for growth and intensification under the 2021 Spatial Plan and the proposed District Plan. Street improvements like these will support our growing neighbourhoods so we can cater for more people moving around in the future without our city grinding to a halt.
These improvements also support Wellington Hospital's Travel Action Plan, which aims to provide more transport choices for the 5000+ staff travelling to the hospital, freeing up parking spaces off-street and in the surrounding area, for people who need it most.
Overall, the changes along these streets will make things safer and easier for people using this busy route and provide more options for how people can get to and from work, school, or tertiary study, drop kids at day care, visit local shops, Wellington Hospital and related health services, or sports and recreation.