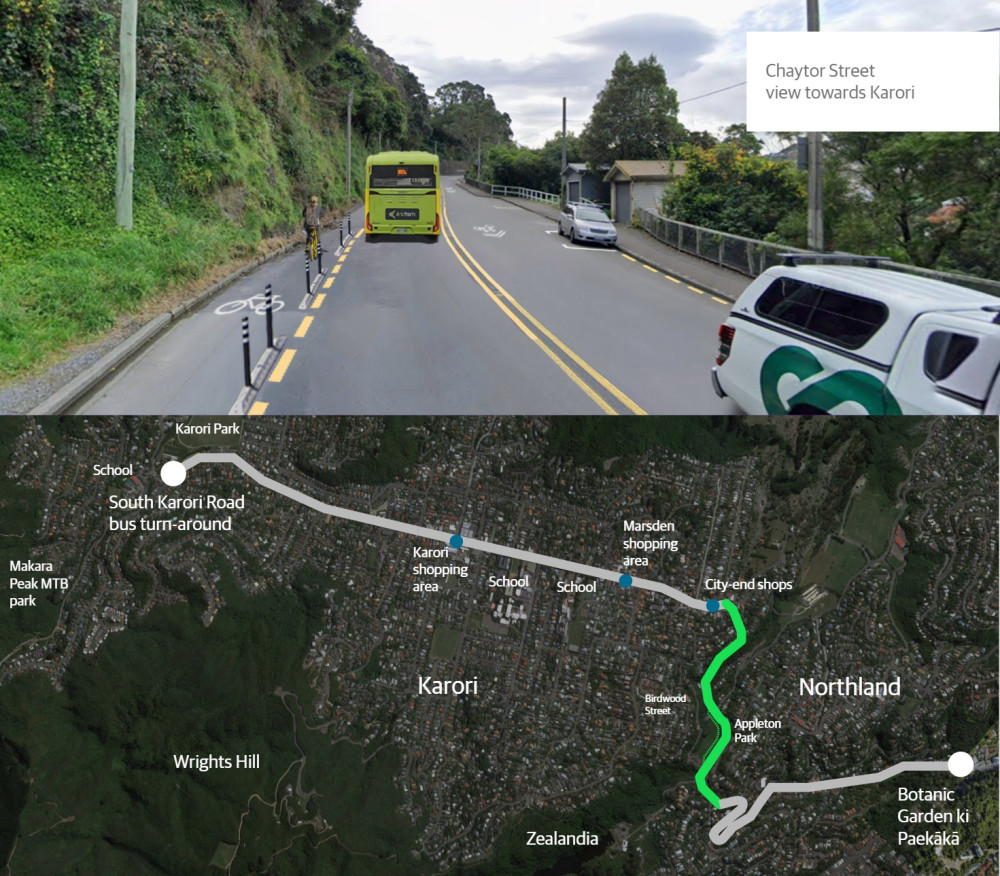 Bus, bike and pedestrian improvements on Chaytor Street will make journeys between Karori and the city safer and easier for everyone. Between the Karori Tunnel and Karori Road, we're proposing to:
create a new shared path through Appleton Park, from near the Birdwood Street intersection to near the tennis courts

install an uphill bike lane on Chaytor Street from the bus stop near the tennis court, ending at a shared path near the corner of the intersection of Chaytor Street and Karori Road

remove 260m of downhill bus lane as far as Curtis Street so the uphill bike lane can be installed, as suggested by Metlink to improve overall bus journey times

paint no stopping lines next to the bike lane on Chaytor Street, except for one mobility park and four unrestricted car parks

increase the length of most bus stops to 20 metres.
Parking changes
On Chaytor Street, the proposal is to remove 26 of the 63 unrestricted car parks.
The proposal would:
remove 26 unrestricted car parks
convert four unrestricted parks to time restricted parks
convert one unrestricted space to a mobility car park.
Approximately 90 percent of properties on Chaytor Street have off-street parking. The effect of these changes for residents will be low.